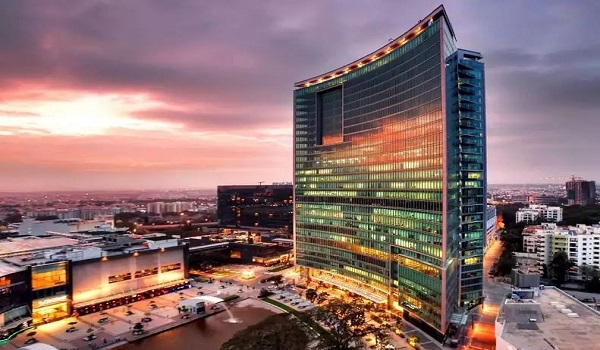 Bangalore is the Capital and biggest city of the Indian state of Karnataka, which is in the south. More than 8 million people live in it, and about 11 million live in the area around it. This makes India's third most populous city and fifth most populous urban agglomeration. It is also South India's second-biggest urban agglomeration and the 27th-largest city in the world. It has a pleasant climate all year, and its parks and green areas have given it the nickname "Garden City" of India.
A stone plaque at the Nageshwara Temple in Begur shows that the city was founded around 890. Kempé Gowd, a noble lord in the Vijayanagara Empire, built a mud fort in 1537. The city is considered the start of modern and oldest areas, still called pétés. After the Vijayanagara Empire fell, Kempe Gowda claimed freedom. In 1638, a big Adil Shahi Bijapur army beat Kempe Gowda III, and Shahaji Bhonsle got Bangalore as a jagir, which later became his city. Later, the Mughals took over this city and sold it to the King of Mysore, Maharaja Devaraja Wodeyar II. The city has more than 12 million people living in it, which makes it the third most popular city in India and a megacity. It is a place where many different cultures and religions live together.
India's biggest companies, like Wipro, ISRO, Infosys, and HAL, have headquarters in this city. The city has many schools and study centers, including IISc, IIM, and Christ University. It is known for its art and culture, and it also has several art galleries to feed the minds of artists. People who like to have fun can attend traditional and modern events in the city every day, like rock shows and plays. Wildlife sanctuaries like Bannerghatta National Park and Bandipur Wild Life and bird sanctuaries like Ranganathittu Bird Sanctuary have taken care of the Capital's wildlife. It has a lot of fun parks for kids, like Wonderla, Fun World, and many more. This Garden City is also in the middle of many hill towns and resorts, making it easy to get to them.
Some pieces of information about Bangalore:
State: Karnataka
5840,155 people live on 710 square kilometers.
People per square kilometer: 8231
Language: Kannada, English, Hindi, Telugu and Tamil
Latitude: 12.97° N Longitude: 77.56° E
Rate of Literacy: 85.74
Altitude: 920 m above sea level
Sex Ratio: 964 girls per 1000 men
Rate of births in 2000: 19.1 per 1000
Rate of deaths in 2000: 5.7 per 1,000
Temperature: 35 degrees C (max); 14 degrees C (min)
Time Zone: IST (UTC+5:30)
STD Code: +91 - 80
Postal Code: 560 0xx
Vehicle Code: KA-01–KA-05; KA-41; KA-53
The yearly average amount of rain is 859 mm.
Religion: Hindus 85.92%, Muslims 11.05%, Christians 2.96%, Sikhs 0.02%, Buddhists 0.11%
Bar culture in Bangalore is a big part of life, so the city welcomes new pubs that change how people think about size. Lokesh Sukhija, a chef, owns Oia, spelled "Eyah." It has an area of 87,000 square feet and claims to be Asia's most extensive bar. It also has a lot more to its name. The city also has a lot of places to eat and always tries to please the tastes of people who like different things. One of the best vegetarian places in this city is Brahmana Prasadam; it serves tasty Brahmin food in the style of temple food.
Birla Trimaya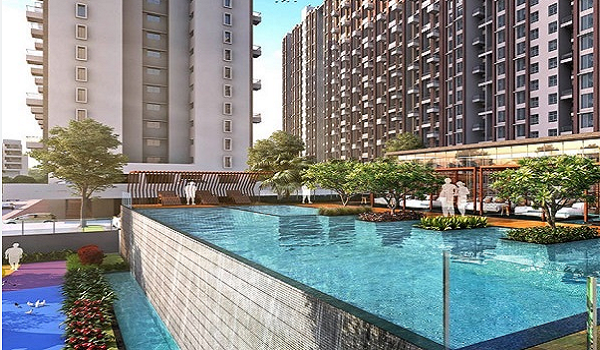 Birla Trimaya is the best choice if you want a home in this desirable part of North Bangalore. The project has large homes and a whole host of facilities in it. Buyers can choose a home that completely suits their needs here. The grand enclave promises the most luxurious living in the city today.
The project has more than 50 facilities for the people living here to use. There is a 60,000-square-foot clubhouse, a swimming pool, a gym, and a play area for children. Among the attractions are sports courts and game rooms. The enclave has parking and uninterrupted power and water. Security personnel are on duty to keep an eye on the premises. Birla Trimaya Contact will help you for free site visit and booking.
The area is a major IT cluster, and there are many workspaces here. There are services like hospitals, schools, colleges, and shopping areas close to the project. The city's airport is nearby, and the city can be reached by Bellary Road. The metro is being laid between the city and the airport. It will greatly help in the connectivity.
Birla Estates, a division of the BK Birla Group of companies, is the builder of the project. The company is a leading developer of homes in the country. It is known for building high-quality buildings on time and within budget. Buyers can rest easy that the homes they are buying in the enclave are the best of the best.