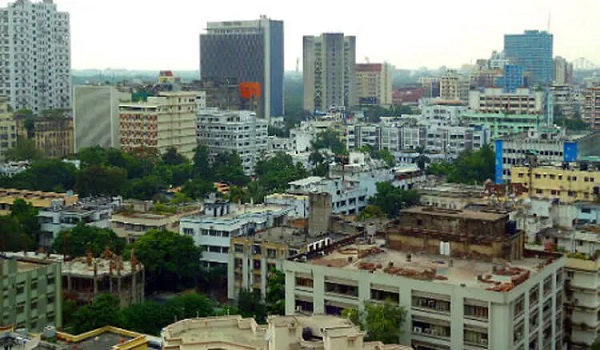 Birla Trimaya is a futuristic apartment building by Birla Estates in Devanahalli, North Bangalore. Right now, this project is in the pre-launch stage. The project is on a massive 50-acre and is a perfect chance for people who want to buy a house. There are different types of units in Birla Trimaya, such as low-rise and high-rise apartments. You can find a cozy 1 BHK home or a bigger 2 or 3 BHK apartment. The sizes range from 650 to 3000 square feet. The house should be ready for you to move in by 2027.
North Bangalore is Known for its landscape and lush greenery, which belongs to Urban Bangalore. It has top-class infrastructure and is well-connected to the Outer Ring Road and Tumkur Road. North Bangalore includes some of the best areas in Bangalore, like Hebbal, Hennur Road, Jakkur, Hormavu, Thanisandra, and Yelahanka.
Birla Trimaya at North Bangalore is an excellent deal because it starts at just Rs. 50 lakh*. Modern living blends with comfort and ease of use at Birla Trimaya. It makes it a great place to live a stress-free and easy life.
Come to Birla Trimaya and enter a world of luxury. The services are well thought out and will make your life better. Take it leisurely in the warm pool, exercise in the well-equipped gym, enjoy the lovely grounds, or watch your kids play in the extra-large play area. Get together with your friends and have fun in the lounge and game rooms. You can park anywhere and feel safe because there is protection around the clock. You have everything you need to live a stress-free life.
Birla Estates is a well-known real estate developer. When they build homes and places that offer you a better lifestyle, they care about quality and coming up with new ideas. Their homes are brand new, have a lot of green space, and are safe. Birla Estates does more than build homes; they also care about the earth and try to be eco-friendly. You're not just getting a house when you buy from Birla Estates; you're adding to a better way of life.
Location
The location of Birla Trimaya is Shettigere, Devanahalli, North Bangalore. North Bangalore is a vibrant region comprising numerous excellent areas to live. And one of those areas is Devanahalli.
The people who live in Birla Trimaya at North Bangalore enjoy a calm lifestyle. People who want to live peacefully will love this lovely spot in Bengaluru, Karnataka. It has a relaxed vibe and lots of trees. People know Devanahalli for its historical value. It's easy for people to get to schools, hospitals, and other essential places. The area is getting bigger quickly, so it looks like the best spot to spend time. In Devanahalli, Shettigere has everything you need in a city.
Devanahalli enjoys excellent connectivity because there are many ways to get there. Numerous planes come and go from the Kempegowda International Airport in Devanahalli, an essential hub for airways.
The Bengaluru-Hyderabad Highway (NH 44) and the Devanahalli-Hoskote Road (SH 104) make it easy to drive to Bengaluru city. It is now more convenient to access. Thanks to the new Devanahalli Business Park Road.
The nearest railway station is the Devanahalli Railway Station, linked to the central railway network. It makes it easy for both locals and visitors to take trains.
You can also rely on public and private bus services to get around Devanahalli and beyond. These links make Devanahalli a better place to live and do business because it provides easy access.
Conclusion
In conclusion, Birla Trimaya at North Bangalore is the best place to live in the present day. It gives you a high-class and easy way to live with its well-thought-out services, beautiful surroundings, and commitment to quality. For people who want to live a better life, Trimaya is a perfect choice because it has everything they could want. They can relax, work out, or have fun with their family.