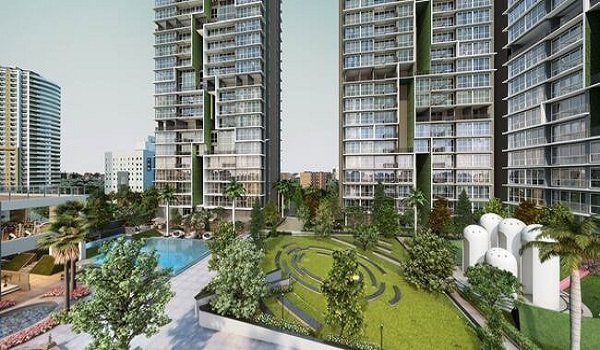 Devanahalli is a well-known area in North Bangalore, Karnataka, India. It is 40 kilometers away from Bangalore. It is known for its strategic location and rapid urban development. The pin code for Devanahalli is 562110, and the total area is 741 square kilometers. This town is peaceful and on the edge of Bangalore. It has both a blend of tradition and innovation. It is famous for being the home of Tipu Sultan. The most beautiful part of Devanahalli is the Nandi Hills. People who love nature will love them. Also, it's a great place to get away from the city because it has golf fields and excellent places to stay. Farm-to-table is becoming more popular because more organic areas and more eco-friendly ways of farming are opening up in the town.
Devanahalli is more than just a place. It shows how Bangalore has grown and changed. People who want to see the best of both worlds should visit and stay in this cute city. This appealing city is close to Kempegowda International Airport, which is why many people have moved there. It makes Devanahlli a good spot for companies and people seeking to buy houses. It's a nice place to live that's good for the environment. And it could also be an excellent long-term investment.
Real Estate trend in Devanahalli Bangalore
On the outskirts of Bangalore, Devanahalli is a real estate market growing and getting a lot of attention these days. There are different kinds of homes for sale in Devanahalli, such as apartments, villas, and home plots. That indicates everyone can get something they like. More and more people are moving around Devanahalli because they want to live somewhere quiet but close to the city center. It's also close to fun things to do, schools, and hospitals. People still want to buy homes in this part of Bangalore because it is slowly growing and getting better services.
Devanahalli Bangalore is becoming more well-known for several reasons:
Space for offices: Setting up new office buildings.
Making Schools Better: Schools are getting bigger and better.
Cafes and Restaurants: There will be more places to eat soon, like cafes and restaurants.
Use of Public Transportation: There are several good ways to use public transportation.
Unique Economic Zone: Created a special economic zone.
Tech Hub: It's becoming a tech hub.
Different types of homes: Choose from both expensive and cheap houses.
Builders You Can Trust: The building process includes builders you can trust.
Devanahalli Bangalore is going through major developments :
The metro train will connect to Devanahalli and run from the airport to the middle of Bangalore.
Peripheral Ring Road is being constructed in Devanahalli to speed up travel to other parts of Bangalore.
The Devanahalli airport will have more than one metro line 4.
Building roads and bridges will help people get where they need to go faster.
More companies are moving to the area now that there will be business growth and more business buildings there.
The Bangalore ITIR is growing. Big IT firms like TCS, Infosys, and Wipro want to set up offices in Devanahalli. It's 12000 acres big.
Kempegowda International Airport is getting spacious to do its job better.
Chances for Real Estate: People like to build homes and roads in Devanahalli because the land is cheap.
Conclusion
In conclusion, Devanahalli Bangalore is a rapidly growing neighborhood. It is known for being close to Kempegowda International Airport. Everything is better here, so it's a great place to buy a property. Someone might like this spot because it feels like a city but is still quiet.
Birla Trimaya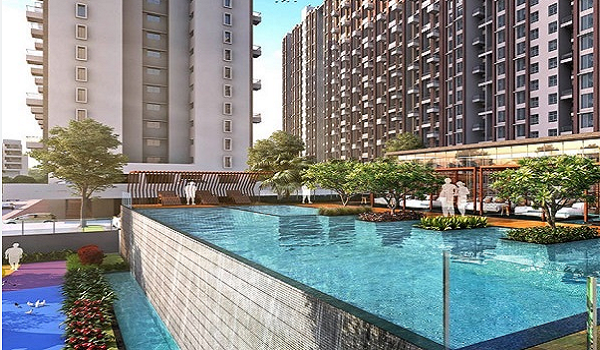 The residences have lots of light and air because of the huge windows, high ceilings, and open floor layouts. Every home has awe-inspiring views of the lovely grounds. The Birla Trimaya apartments are laid out to have what every buyer is looking for. The villas have their own garden areas and are ideal for people who crave privacy.
The more than 50 amenities in the enclave add to the experience of living here. The clubhouse in the enclave spans a large area of 60,000 square feet. It is the perfect space to meet other members of the community and also to relax. There is a swimming pool and gymnasium that has the best equipment.
Birla Trimaya Amenities include paths throughout the project for running, biking, and walking. These support an active lifestyle, as do the project's sports facilities. Residents can take part in many sports and games in the enclave. The large gardens provide a reprieve from the bustle of daily life. The enclave has about 80% of its area designated for open, green spaces.
The project has been designed to help people unwind. It is the space to come home to after a hectic day in the city. The serene settings of Birla Trimaya are where people can live their best lives.