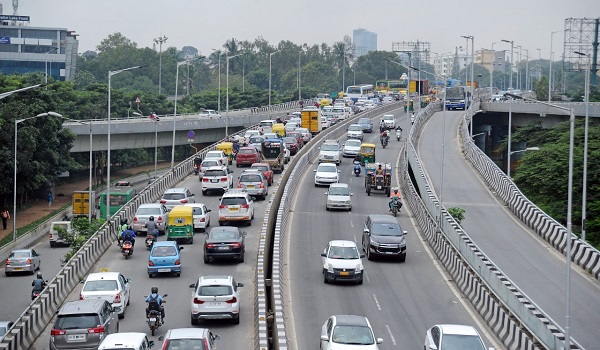 Bangalore is known for how quickly it has grown and how busy it is. The way this city moves people and things around is impressive. Hebbal Flyover is the most essential part of Bangalore's transportation system, even when there are other parts. This bridge became a crucial part of Bangalore's infrastructure very quickly. We'll talk about the importance of the Hebbal Flyover, how it was built, what it looks like, how safe and convenient it is, what its benefits are, and more.
Why Hebbal Flyover?
Because Bangalore is known for being a busy city, there was a lot of traffic. This Hebbal Flyover constructed an answer to traffic problems and problems with getting around the city. So, the main reason for building this flyover is to cut down on travel times and traffic jams and make it easier to get to other parts of the city. In recent years, this bridge has made it easier to get around Bangalore and connect different parts of it. Traffic police told the Times of India that this bridge cut the time it took to get from Amruthahalli Junction to Hebbal police station by 56%, from 18 minutes to 8 minutes.
Construction details
When you add up all the loops, the Hebbal Flyover is 5.2 kilometers long. This flyover opened in May 2003 and joined the northern part of the city to the Bangalore Central Business District (CBD). This flyover has several lines set up to help traffic move faster. Hebbal flyover made the vehicles move around efficiently, reducing journey times and accidents. The carefully placed ramps are also part of this flyover.
Commute experience
The Hebbal Flyover made driving to work easier by making it easier to control traffic. It has advanced signaling systems and real-time tracking tools that make it easier for people in and around Bangalore to get where they need to go. In addition to the facilities for cars, this bridge has separate paths for pedestrians and bikers. This flyover makes it even safer for pedestrians and cyclists.
Safety and Security measures
This Hebbal Flyover puts safety and ease of use for passengers at the top of its list. It has some safety and security features, like lighting and signs, barrier systems and guardrails, surveillance, and a monitoring system. It has a system of lights that make it easier to see at night. Drivers and pedestrians can find their way with the help of clear signs and marks. It also has barriers and guardrails to keep crashes from happening. Aside from that, it has a tracking and monitoring system that checks on the traffic often.
Metro Stations near Hebbal Flyover
There are some Metro stops near the Hebbal Flyover. These metro stops are Yeshwantpur Metro Station, Sandal Soap Factory Metro Station, Srirampura Metro Station, Mahalakshmi Metro Station, and Sampige Road Metro Station. From these Metro stops, it will take about 4 minutes to get to the Hebbal Flyover. All of these subway stops are part of the Namma Metro Green line.
Hebbala and Kodigehalli are two train stops near the Hebbal flyover that takes about 18 and 44 minutes to walk to, respectively. Military Dairy Farm, Hebbala, and Hebbala Bridge are some bus stops close to Hebbal Flyover. Some of the bus lines that go to Hebbal Flyover are 280-Bella Halli, 280-E, 280A, 280K, 280L, 281, 281-AP, 282, 282A, 282B, 282C, 283, and many more.
Birla Trimaya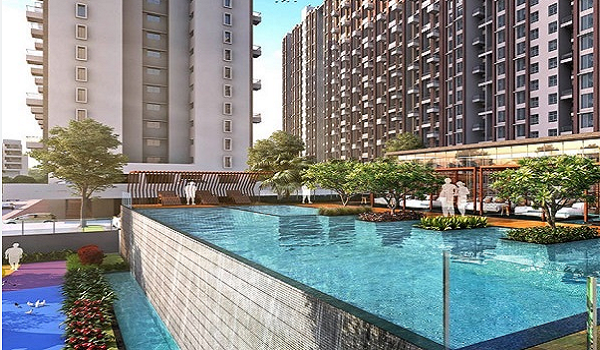 Birla Trimaya is the best choice if you want a home in this desirable part of North Bangalore. The project has large homes and a whole host of facilities in it. Buyers can choose a home that completely suits their needs here. The grand enclave promises the most luxurious living in the city today.
The project has more than 50 facilities for the people living here to use. There is a 60,000-square-foot clubhouse, a swimming pool, a gym, and a play area for children. Among the attractions are sports courts and game rooms. The enclave has parking and uninterrupted power and water. Security personnel are on duty to keep an eye on the premises. Birla Trimaya Contact will help you for free site visit and booking.
The area is a major IT cluster, and there are many workspaces here. There are services like hospitals, schools, colleges, and shopping areas close to the project. The city's airport is nearby, and the city can be reached by Bellary Road. The metro is being laid between the city and the airport. It will greatly help in the connectivity.
Birla Estates, a division of the BK Birla Group of companies, is the builder of the project. The company is a leading developer of homes in the country. It is known for building high-quality buildings on time and within budget. Buyers can rest easy that the homes they are buying in the enclave are the best of the best.