The term Hebbal was derived from two words, Hebba and Halla. The Hebba refers to Big or Large, whereas Halla refers to the word deep. The name of this Lake represents that this Lake is large and deep. It lies in the Habbal Lake in North Bangalore. Kempe Gowda created this Lake in 1537, along with two other lakes. This artificial Lake was formed by blocking the natural valley systems.
Based on the study in 2000, this Lake was widespread in 75 hectares, with plans for extending it to up to 143 hectares. Due to the dumping of waste, this Lake became a victim of water pollution accompanied by Poor maintenance and a lack of mass awareness. Lake Development Authority, a nonprofit organization, manages the beauty of the Lake now.
Hebbal lake distance
Hebbal Lake is in Hebbal , a locality in North Bangalore. It will take an hour to reach Hebbal Lake from Bangalore International Airport. You can go to this Lake with the help of Public transport such as buses, taxis, and Auto rickshaws. The distance between Hebbal Lake and Kempegowda International Airport is 25.5 km via NH 44. It takes 26.7 km to reach Lake from Whitefield, 29.9 km to reach this Lake from Devanahalli, and 31.8 km to reach this Electronic City.
The best time or season to visit Hebbal Lake is the Spring and Post Monsoon season. This Lake is open for visitors from Sunrise to Sunset, and you can visit it at your convenience. You can visit this Lake from 7 am to 8 pm. The Entry fee for the Lake is Rs 20 per person and Rs 20 for parking. If you are coming from Kempegowda Bus stand, you can reach this Lake at a distance of 13 km. The exact address of the Hebbal Lake is Hebbal, Kempapura, Bengaluru, Karnataka, and the pin code of this location is 560024.
Things to do in Hebbal Lake
This Lake is one of the popular destinations for tourists who visit Bangalore. You can do many fun activities and return to your place with several good memories. Here are some things you can do during your visit to Hebbal Lake.
The Lake is home to several birds, including migratory birds. It is a place that every bird watcher and ornithologist loves. This beautiful Lake offers a great place for these birds to live with nature. Some of the birds you can spot in this Lake are Baillon's Crake, Crested Serpent Eagle, River Tern, Spot-billed pelican, Eurasian spoonbill, Shoveller, Pintail, Little grebe, Coot, Indian Spot-billed duck, Sandpipers, Purple herons, Gray herons, Doves, Pigeons, Cormorants, and many more. If you are even researching Birds, this Lake is for you.
If you are a photography enthusiast and looking to capture the exotic beauty of nature, then this Lake is something you love. You can click on different varieties of bird photography in Hebbal Lake. This Lake is also a perfect spot for a Picnic with friends and family. You can also witness the beauty of Sunrise and Sunset on this Lake.
Places to visit near Hebbal Lake
Not only this Lake, but you can also visit other places near Hebbal Lake, such as Sankey Tank, St. Mary's Basilica, Lumbini Garden, Karnataka Chitrakala Parishat, ISKCON Temple, and many more.
Birla Trimaya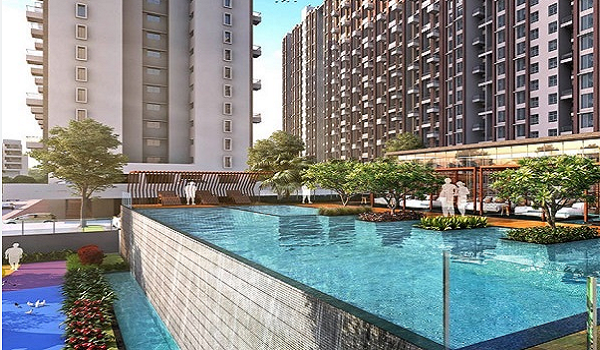 A high-end housing enclave, Birla Trimaya, is in Devanahalli, North Bangalore, at BK Halli Road. It is an elite project by Birla Estates Private Limited. The enclave is on 53 acres in the area and will have 3000 homes. The project's first phase will see the construction of 600 units. The other homes will be built in the following stages.
There are villas and apartments in Birla Trimaya Floor Plan includes 1, 2, and 3-BHK options. The apartments are from 650 to 1550 square feet. The enclave's villas span an area of 3000 square feet. These homes are equipped with all the facilities you would anticipate from a high-end property. The villas will have their own gardens and more room and privacy.
These elite homes at Birla Trimaya are available at reasonable prices, which are based on the area's price trends. The Birla Trimaya prices are between Rs. 45 lakhs to Rs. 1.2 crore, and the villas are Rs. 2.2 crore. The project is pending RERA approval and is slated to be completed by 2027.