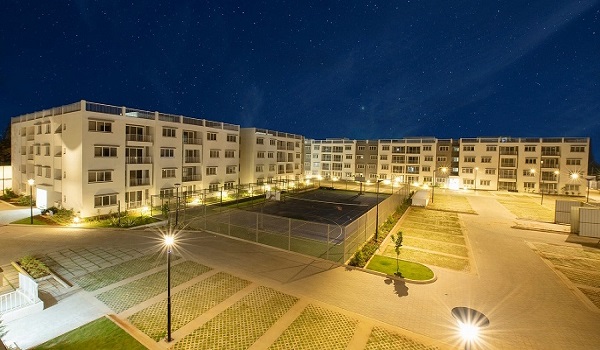 Absolutely! It's a good idea to invest money into Kanakapura Road. The area has potential and is a great mix of city life and natural beauty. It's a hub for real estate development and convenient to access the city center. As facilities and services get better, home prices are appreciating. You can get a lot of the money you spend back this way. In the Indian state of Karnataka, south of Bangalore, there's a busy place called Kanakapura Road. It is easy for locals and visitors to get to since it has a pin code of 560062. Kanakapura Road's real estate market is booming and has a lot of promise.
The best property to buy as an investment is one which fits in with the neighborhood is in high demand among renters, and has a chance of appreciating. If you want a steady income and easy upkeep, consider considering condos, single-family homes, or duplexes. Thus, people are investing in real estate in Kanakapura. It is in a good area, and the infrastructure is improving. There are many different places to live, from modern homes to big, fancy houses, so everyone can find something they like.
Presently is the perfect time to invest in real estate. No accurate answer works for everyone, but starting at a young age lets you take advantage of the power of compounding and long-term growth. When you buy property when you're younger, you have more time to deal with market changes and build wealth. You can also rent out the property to make money, which can help you pay off the mortgage faster or use the money for something else. Always invest in a property that has a forthcoming future, like Kanakapura Road. Consider all three most important factors in real estate: location, supply and demand, and market conditions. There are many reasons which make Kanakapura Road worth investing in.
Nature's Embrace: Kanakapura Road is known for its beautiful views and green grass because it is in the middle of nature. This area is a great place to get away from the busy city because it has a lot of trees, calm lakes, and beautiful hills.
Most Profitable real estate: There are many ways to make money with real estate on Kanakapura Road. However, the best purchases are residences and commercial properties in good locations in high demand to rent or sell. These are the types of real estate that are the most profitable.
Education and Recreation Galore: Families with kids will be glad to hear that Kanakapura Road has several good schools, which will help the next generation have a bright future. Also, the area has shopping malls, bars, and recreation centers nearby, so you won't run out of things to do. It's a nice place to live because of all of these things.
A Vision for the Future: Kanakapura Road will grow even more as the city grows. It's getting popular, and ongoing building projects will improve the area's amenities and value, making it the best for long-term investment.
Connectivity at its Best: The area has excellent connectivity to the city center, making it easy to get there. The Bangalore-Mysore Expressway and the NICE Ring Road make it easy to get to other parts of the city and the places near it. It's a good choice for both workers and families because of this.
Is it worth investing in Kanakapura Road? Bangalore will work with other countries when it has money. The Indian airplane business has grown because of this. Near the demesne are some of the biggest names in the airplane business. It's a great place to do business because of this. Business people from the US and other spots like to do business there because of this some of the biggest airplane companies in the world have research and development labs and customer service offices in the demesne. This influx of foreign companies brings money, new tools, better ways to run a business, and access to requests from other countries. It makes it easy to use information and technology, which is good for the Indian aerospace business in all areas. The Indian flight business grows when people find it easy to learn and use new things.
Conclusion
In conclusion, investing in Kanakapura Road is a great way to make money and live a great life. This busy place could give you a good return on your investment because it has beautiful views, is easy to get to, and has a growing real estate market. If you enjoy the beauty of Kanakapura Road, things will go well for you.
Birla Trimaya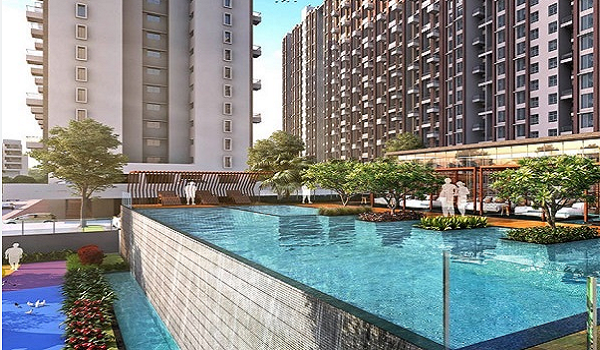 Birla Trimaya by Birla Estates Private Limited is an exquisite enclave of homes in the BK Halli Road area. The luxurious community is on 53 acres in the north zone of the city. It has 3000 homes, with 600 spacious units as part of Phase 1. The project is a fine example of elite urban living.
The project is in one of the housing hotspots of the city. The Devanahalli area is fast-growing, and there are many workspaces here. The project is close to many important services, such as hospitals and schools/colleges. It is just 10 minutes by road from the city's airport.
A grand entrance welcomes people to the Birla Trimaya project. A sense of grandeur is felt as soon as they enter the enclave. The well-designed gateway sets the tone for the lavish lifestyle in the project. The enclave has plenty of beautiful homes, which include large apartments and villas. These suit the different tastes of buyers today.
The homes in the enclave radiate class and sophistication. Birla Trimaya Floor plan includes 1, 2, and 3-BHK apartments here that range in size from 650 to 1550 square feet. The opulent and elite duplex villas are 3000 square feet. The spacious living areas have all been carefully designed and laid out. These spaces provide the highest level of comfort.