IT Hardware Park
IT Hardware Park is in Bagalur, North Bangalore. Its purpose is to make essential things like computer chips, LEDs, computer parts, and tools for telecommunications. About 850 acres of land is the total area of this park. There are 47 Taiwanese companies and a few Japanese companies in this park.
This park is now well-connected to the big cities in Bangalore. It is a part of the Karnataka Industrial Areas Development Board (KIADB). The KIADB has three departments, a tech park, an IT hardware Park and an Aerospace park. These three units cover an area of 2600 acres. This park in Bangalore makes things convenient for the people who work there. It has an elegant infrastructure facility.
You can manage your money at banks and withdraw cash from ATMs inside the park. The roads in the park are smooth because it has strong concrete built. If a fire starts, there are ways to find it and put it out quickly. Hospitals and drug stores in the park also fulfill people's health needs. There is always a good amount of clean water and protection, so everyone is safe. People can also eat at a restaurant or bar where the food tastes good. Builders invested lots of money to set up this park.
IT Hardware Park has many commercial properties, office spaces, and warehouses in Bangalore. You can rent or lease these units and storage spaces. Since this park is for making tools, it is one of the best places in Bangalore for starting a business.
Location
Bagalur is a secret gem on the edge of Bangalore because it is quiet, easy to get to, and has a bright future. Bagalur is a great place to go on vacation or move to because it has a great mix of natural beauty and modern services. Pin Code: 562149. Bagalur is known for how peaceful and green it is. The town has beautiful hills, clear lakes, and green fields, making it a perfect getaway from the busy city life. People also say that the place has a lot of history and culture. There are a lot of old churches and other historical spots in the area.
Bagalur is growing fast and has a lot of room to keep growing. More real estate deals are happening in the area, and more homes and businesses are building to meet the demand. Investors have come to the region because it is quiet and has a lot of nature. Bagalur's city government is also working hard to improve the city's buildings and services. They are executing better roads, schools, hospitals, and leisure areas, which will raise the standard of living for the people who live there and help the place grow.
Connectivity
Located in Bagalur, North Bangalore, IT Hardware Park enjoys excellent connectivity.
Road Connectivity: There are different ways to get to Bangalore's this park if you want to go there, such as buses, taxis, etc. You can take a regular bus or an air-conditioning Volvo. You can get to this park in either of two ways, and the trip will be fun either way.
Rail Connectivity: In Bangalore City, there are two main train stops. Yesvantpur Junction and Bangalore City Junction are the names of these two places. You can get to big cities like Mumbai, Delhi, and other cities in India from these places. You can get to nearby places on a train called Namma Metro. It's a simple way to get around Bangalore City and see different places.
Air Connectivity: This park is close to the Devanahalli Airport, which takes 40 minutes to reach.
Conclusion
In conclusion, IT Hardware Park is a special place in Bangalore where companies make computer parts and other electronic devices.
Birla Trimaya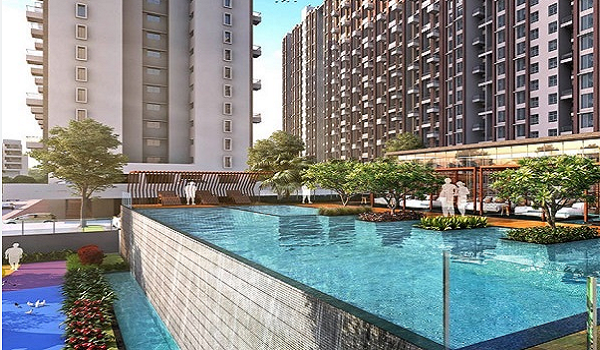 Birla Trimaya Floor Plan includes 1-BHK apartments are 650 square feet in size, and the 2-BHK homes are 1100 square feet in size. The 3-BHK homes range from 1350 to 1550 square feet. The duplex homes cover an expansive 3000 square feet. The builder has made sure to include many different layouts and sizes, which will meet the requirement of different buyers.
The builder knows how the amenities at a project serve to enhance the residents' lives. The occupants of the enclave will have fun-filled lives as it has over 50 amenities at Birla Trimaya. There is a large clubhouse of 60,000 square feet, the ideal meeting space for residents. From a swimming pool and gymnasium to sports facilities, the enclave has it all.
The premises of Birla Trimaya has plenty of gardens and parks. Over 80% of the area of the project is earmarked for these.