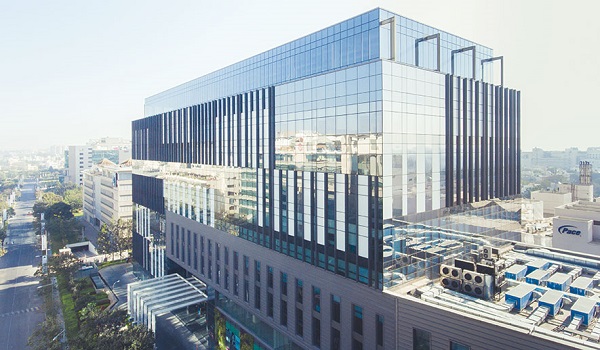 Manayata Tech Park is in the northern part of Bangalore. This area has a zip code of 560045. This area is close to Nagawara Junction, Nagavara, and Veerannapalya. This area has more than 20 homes for sale and more than 30 homes for rent. The people who live in Manayata Tech Park gave this area a 5/5 for how well it connects to other places and a 5/5 for how safe it is.
Connectivity: Near the area are the RT Nagar Bus Depot, the Tanisandra railway station, the Hebbal railway station, the Nagawara metro station, and the Arabic College metro station.
Why Manyata tech park Bangalore is great
Manyata Tech Park in Bangalore is a great place for tech businesses and workers because of its many benefits. It's a great workplace because it has modern amenities, a lot of green space, and easy access to public transportation. The park has famous food courts, restaurants, banks, shops, and daycare centers. This makes it a one-stop shop for all employees' basic needs. At the Manyata Tech Park, people from different places now meet and work together. Because of its great location, infrastructure, and wide range of services, Manyata Tech Park has become one of the best technology parks in India. It attracts top talent from all over the world.
What's coming up at Manyata tech park
Only one kilometer from Nagawara Metro Station, which will soon be built and serve both the Blue and Pink Lines of the Namma Metro.
As part of the planned Bangalore Suburban Railway Corridor, a train station will be built in Nagawara.
The KR Puram-Airport Phase 2B of the Bangalore Metro will go through Nagawara, which is close enough to walk.
About Manyata Tech Park
About the area and the neighborhood In North Bengaluru, Manyata Tech Park is a well-known software industry park. It is close to the Outer Ring Road (ORR) crossing and Thanisandra Main Road. One of the best places to live and work in Bangalore is Manyata Tech Park. Near great places to meet people and shop in Hebbal, Nagawara, HBR Layout, Thanisandra, and Jakkur. Zenith Residences-Kare Town Centre, Mantri Energia, Assetz Here and Now, Arvind Sporcia, etc., are all renowned housing developments in the area.
Infrastructure you can see: Manyata Tech Park is connected to other essential places by ORR, Bellary Road, and Thanisandra Main Road. Bellary Road connects Manyata Tech Park and Kempegowda International Airport. Line 4 of the metro, which goes from Nagawara to Gottigere and is 21.25 km long, should be ready by 2023. As part of Phase 2B, this line will be stretched north to Kempegowda International Airport, making it even easier to get to the airport.
Social & retail infra: Near Manyata Tech Park are schools and colleges such as Kensri School, Vidya Niketan School, Sindhi High School, HKBK College of Engineering, and Rajiv Gandhi Institute of Technology. People in the area go to Aster Clinic, Columbia Asia Hospital Hebbal, or JMJ Hospital when they need medical care.
Places of work close by: Many well-known MNCs and IT companies are based in Manyata Tech Park. These include Microsoft, Nokia, IBM, Cognizant, L&T Technology, and NVIDIA Graphics. People want to live in and around Manyata Tech Park because it has many jobs, and many people want to work there.
Conclusion
In Bangalore, the Manyata Tech Park is an excellent place for businesses and people who want to be the best at what they do. People like going to the park because it has new buildings, good connections, and a lot of services. The hotel's closeness to the airport, major roads, and public transport is a big plus. The park is a friendly and helpful workplace encourages people from different backgrounds to work together. Even though there could be traffic jams and the rent are high, the park is a great place for professional and company growth because it is easy to get to and has a lot of space.
Birla Trimaya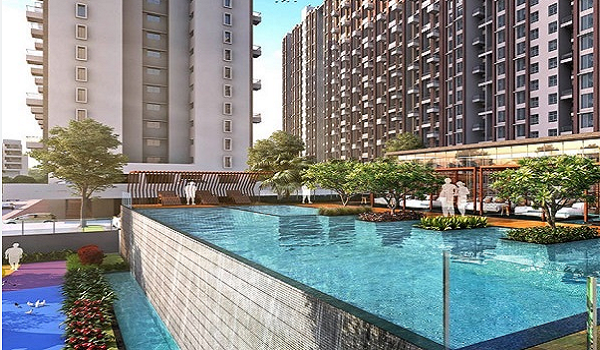 Birla Trimaya is the best choice if you are looking for a house in the city's northern parts. The project has luxurious comforts and roomy homes in idyllic settings. It has been carefully laid out to meet all your needs and desires. You and your family will enjoy many happy years in this tranquil and lovely oasis.
The people of Birla Trimaya Gallery can enjoy its more than 50 amenities. It has a 60,000-square-foot clubhouse, swimming pool, gymnasium, and a play area for children. There are rooms for indoor games and outdoor sports courts. Its safety is ensured by a security crew on hand at all times. The most up-to-date security measures are in place in the project.
There are places to work close by, and the area is currently an important IT center for the city. Hospitals, schools, colleges, and commercial areas are close to the project. The city may be reached by Bellary Road, and the airport is 10 minutes distant. Work is underway on the metro line that will connect the city and the airport.