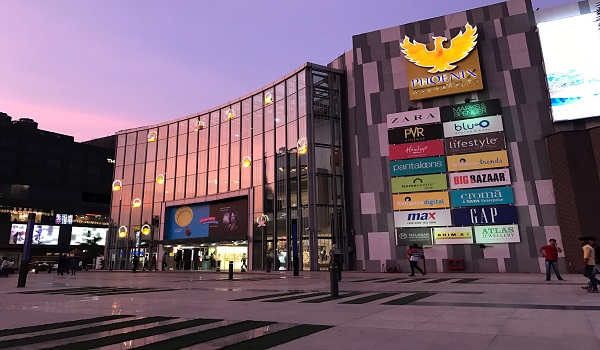 The Phoenix Mall is in Bangalore, and it was built by The Phoenix Mills Co. Ltd. It is the biggest Mall in the city, over an area of 1,400,000 sq ft. The built-up space of the Mall is 1,000,000 sq ft of retail, and it has four floors. It has 296 companies, a PVR Cinema theatre with 9 screens, and a big food court.
It has High customer involvement in a big controlled environment that is cost-effective. It has a lot of shops representing the best brands in the world. The Mall has a lot of options to shop, eat, or see a movie, and you will have many options to select from. It is the largest Mall in terms of square feet, with 130,000 square meters of space across four floors, with many shops. It has a lot of leading brands from both domestic and international markets. It has various things which will make all people shop here and visit.
It also has an open courtyard, a liked location for the entire city's people. Here some of the city's best events take place, which include live music performances done by the best of Bollywood, which is the main attraction. It will transform the shopping and leisure behavior of the people in the city as it has a big world-class shopping area.
The Phoenix Mall is at Whitefield Main Road in the city with many different brands besides a food court and a big movie theatre. It has 1700 parking spaces, over a total floor area of 1,000,000 sq ft. Its sizable courtyard has events, interactive big exhibits, and festival celebrations. The Railway Station is 10 minutes from the location, while the Airport is 90 minutes from the location.
Amenities
Phoenix Mall has all categories to shop including Clothing, Handbags, Footwear, Gadgets, Beauty Products, Watches, Home Décor, etc. The Phoenix Mall has a lot of amenities for its people for a good shopping experience. It includes
Escalators
Car Parking
Paved Compound
Fire Fighting Systems
Restaurant
Vastu Compliant
Lift
Property Staff
Shopping Centre
The Phoenix Mall is a larger lifestyle engagement area that offers visitors a large shopping center with indoor and outdoor performance space. A lot of shopping rooms are in one big lounge. It has ample club space using sleek sliding glass doors, extended ceiling areas, and ample space.
Phoenix Mall has many shops, including apparel shops with many collections. It has a lot of brands, including Allen Solly, Fab India, Van Heusen, Mango, Pepe Jeans, etc. It attracts many people's attention to the Mall as it has many more reasonable brands than other areas. It has natural stone flooring with many color variations. It creates a natural pattern, and using random tiles improves the look.
Anyone who likes shopping would enjoy the Mall, a popular activity when people hang out. The Mall is a center for fun activities and all sorts of entertainment. The Mall has stores for home décor, toys, kids' fashion, footwear, kitchenware, and other accessories. The Mall has a big food court with delicious snacks and a big outdoor play area for kids.
It has an exotic range of food through its Food Courts and extensive Dining areas. It has a big space for Entertainment with PVR Cinemas, which has a range of activities like Arcade Games, 5D Theatre Bowling, Rock Climbing, Dark House, etc! Many innovative and new entertainment possibilities are at the Mall.
The Mall has a huge range of shopping options with many collections from all major brands. The shops here offer the best services and delicious food in an elegant setting. Everyone can find the best fashion combinations at the Mall with the most premium brands under one roof. So, you can spend the whole day with your family or friends at the Mall and have a memorable time.
Birla Trimaya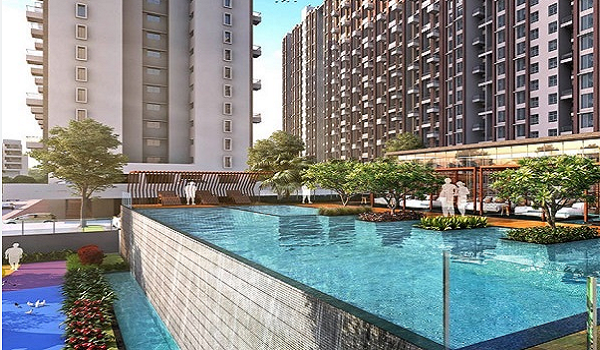 Birla Trimaya by Birla Estates Private Limited is an exquisite enclave of homes in the BK Halli Road area. The luxurious community is on 53 acres in the north zone of the city. It has 3000 homes, with 600 spacious units as part of Phase 1. The project is a fine example of elite urban living.
The project is in one of the housing hotspots of the city. The Devanahalli area is fast-growing, and there are many workspaces here. The project is close to many important services, such as hospitals and schools/colleges. It is just 10 minutes by road from the city's airport.
A grand entrance welcomes people to the Birla Trimaya project. A sense of grandeur is felt as soon as they enter the enclave. The well-designed gateway sets the tone for the lavish lifestyle in the project. The enclave has plenty of beautiful homes, which include large apartments and villas. These suit the different tastes of buyers today.
The homes in the enclave radiate class and sophistication. Birla Trimaya Floor plan includes 1, 2, and 3-BHK apartments here that range in size from 650 to 1550 square feet. The opulent and elite duplex villas are 3000 square feet. The spacious living areas have all been carefully designed and laid out. These spaces provide the highest level of comfort.