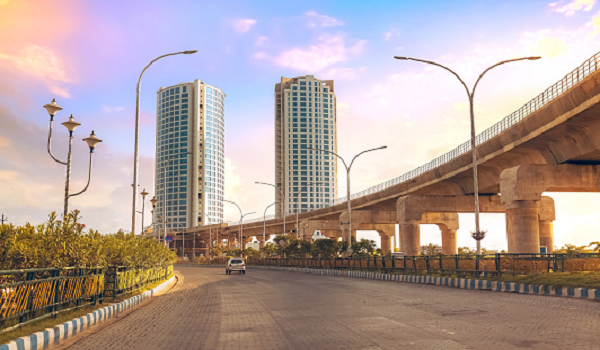 North Bangalore is a lively part of the city. It has several pin codes, such as 560001, 560024, 560064, and 560094. You can have the peaceful Nandi Hills and the beautiful Hebbal Lake in North Bangalore. It has a good mix of urban growth and natural beauty. North Bangalore will grow and change quickly, making its future look very bright.
Its closeness to important IT hubs like Manyata Tech Park and Embassy Manyata Business Park has drawn a growing number of tech workers, which has increased the need for places to live. Also, getting around is convenient because the Outer Ring Road (ORR) and National Highway 44 (NH-44) are well connected.
The government's investments in building up infrastructure, like the Bangalore-Mumbai Industrial Corridor (BMIC) and the planned metro train link, will make North Bangalore easier to get to and more appealing. Families come to the area because it has well-known schools and colleges. It helps the locality grow and get better as a whole. North Bangalore is a great place to live, work, and play because it has many social and fun zones. North Bangalore is one of the most popular places to live because it is in a prime location, has good services, and has a steady real estate market in North Bangalore 2023.
People buy and sell homes on the real estate market. It's like a big market where you can buy and sell houses, flats, land, and other buildings. People who want to sell their property do so, and people who want to get property look for the best place to live or make money. Prices can go up or down depending on where they are, how much people want them, and how well the business is doing. Numerous real estate developers listed their well-built projects in the real estate market in North Bangalore in 2023. One of those developers is Birla Estates.
Birla Trimaya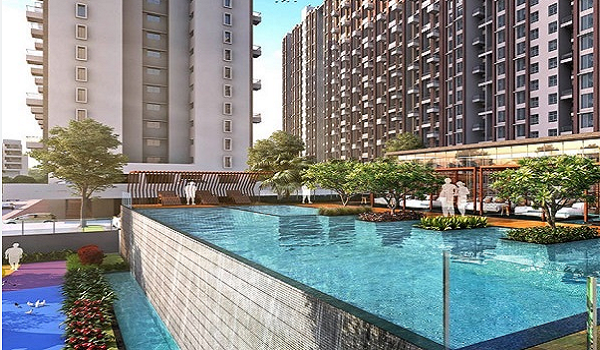 Birla Trimaya is an elegant new residential project by the well-known Birla Estates. It is on BK Halli Road, Near Airport. This project is in a great place, which makes it a great place to live. At Birla Trimaya, you'll find stylish and modern units, great for luxurious living. Large windows and lovely balconies let lots of natural light into the flats. With 3000 housing units spread over 53 acres, everyone has a spacious living area.
You can select from 1 BHK, 2 BHK, and 3 BHK apartments having sizes between 650 and 1550 square feet. And a Duplex of size 3000 square feet.
The project is under construction right now, and it will complete in 2027. It means that you'll be a part of something new and fun.
Birla Trimaya is elegant because it makes it convenient for many different places. The Kempegowda International Airport is only 5.9 kilometers away, which makes it easy for you to journey. Also, big roads like National Highway 48 (NH 48) and Bangalore-Mysore Expressway are nearby, enabling easy access to other parts of the city. This project's announcement listed itself in the real estate market in North Bangalore in 2023.
When you look at your room at Birla Trimaya, it will look nice, have a lot of natural light, and feel private and well-ventilated. It's the perfect mix of comfort and beauty, which makes it a charming place to live. So, Birla Trimaya is the place to go if you want a wonderful home in Bangalore.
Conclusion
In conclusion, North Bangalore is a growing and peaceful area. It has a bright future and a great place to live and do business. The real estate market in North Bangalore 2023 is growing, resulting in the building of elegant projects like Birla Trimaya.