If you own land or want to buy one, you may have heard about the strange "Khata Certificate." Don't be frightened! Here, we'll explain in simple terms what a Khata Certificate is and why it's essential for landowners like you. Think of the Khata Certificate as your land's legal license. In the same way that a birth certificate proves that you exist and are part of a family, a Khata Certificate proves that your land exists and is legally yours.
Why Does It Matter?
Let's talk about why the Khata Certificate is so important now that we know what it is:
It's Your Property's Legal Guardian:
The Khata Certificate is like a guardian for your land. It ensures that your property follows all government rules and laws. If your home has a Khata Certificate, the government knows about it and treats it like a good citizen.
The Tax Guru:
The government needs money to build roads, schools, and other things. It is when the Khata Certificate comes in handy. It will help you work out how much property tax you should pay. It's like having a tax pro make sure you pay the right amount and stay out of trouble.
Unlocking Opportunities:
The Khata Certificate can help you sell your house or borrow money from a bank. It shows that your residence is legit and not a secret villain lair. So, you can sell your property and get some cash with the Khata Certificate or use it to get a loan for your next big trip.
The Key to Amenities:
Imagine living in a world without water, power, or sewage system. Doesn't it sound scary? But you won't have to worry about that if you have a Khata Certificate. It's like a magic key that lets you access crucial things your property needs to work well. So, just like you enjoy your favorite ice cream, your property can enjoy clean water, bright lights, and a clean environment.
How to Get Your Khata Certificate?
You may be thinking about how to get a Khata Certificate now that you know how important it is.
Gather Your Allies: The first step is to gather forms and fees.
Visit the Municipal Office: Go to the local city office. Here, Khata Certificates are taken care of. Give the people working there your papers and fees.
Verification Time: The government workers will check all the information about your home. They make sure everything fits together like police officers.
Inspection Quest: In some cases, they might conduct your property's physical check to ensure everything looks good.
Congratulations!: Once everything checks out, it is complete! You'll get the Khata Certificate, which is very popular. Your house can now proudly show its legal ID card to the world.
Types of Khata:
There are typically two types of Khata:
A Khata: This certificate is for properties that follow all building laws and rules. It shows that the land is legal and follows all the rules.
B Khata: A house that doesn't fully comply with all building rules could get a B Khata. It doesn't mean the land is illegal, but it does show that there are some cases.
Conclusion
In conclusion, the Khata certificate is an essential document that shows who owns land in many places. It shows where the land is and how big it is and helps people to figure out how much their property taxes will be. People who own land need to get a Khata certificate to prove that they legally own the land and do other things linked to it. It is a necessary document for property owners because it ensures everything is clear and deals go quickly.
Birla Trimaya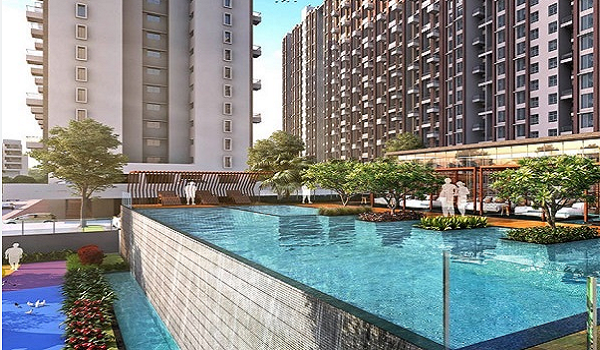 Birla Trimaya has elite homes built by Birla Estates Private Limited at BK Halli Road at Devanahalli. The vast project in North Bangalore is near the airport and covers an area of 53 acres. It has a total of 3000 units, which include apartments and villas. Phase 1 of the project is being launched and has 600 homes.
There are 1, 2, and 3-BHK apartments and duplex units in the enclave. The array of homes here has been planned out to meet every buyer's needs. The Vaastu-compliant residences are filled with light and have plenty of ventilation. The homes are laid out to be the ideal modern residences.
The prices of the homes at Birla Trimaya Price will meet the budgets of different buyers, and the 1-BHK apartments are approximately Rs. 45 to 50 lakhs. The 2-BHK homes are approximately Rs. 80 lakhs, and the 3-BHK apartments are between Rs. 1 crore to Rs. 1.2 crore. The duplex homes at the project cost approximately Rs. 2.2 crore.