The Devanahalli Fort is a well-known fort in the Indian state of Karnataka. It is in the town of Devanahalli. In 1501, a nobleman named Mallabairegowda built it. It is big and has been a major part of the area's history. Because of its long history and beautiful architecture, this fort has become a famous tourist spot for visitors. People can walk around the fort and evidence the beautiful walls, towers, and gates. The carvings and images that are part of the fort show how skilled people were in the past.
Birla Trimaya is just 20 min ride from fort. A fort is an old building that is strong and well-built. Its purpose is to keep people safe and protect them from enemies. Forts have thick walls and sometimes buildings that are very high. There are rooms inside the fort where people used to live or keep things. Some structures even have secret tunnels! Tourists often visit forts to learn about history and try to picture what life was like in the past. You can also take pictures and look at the view from the top.
Also, Devanahalli Fort has panoramic views of the nearby farmland so visitors can enjoy the beauty of the area's nature. It's a great place to take photos or enjoy a quiet walk around the fort. The fort shows that this place has been around for a long time and has a lot of building history. One of the best things to see within this fort is the Venugopala Swamy Temple. Many people come to this old Lord Krishna temple to pray and visit there. Tourists should go to the temple because it is a beautiful building in a quiet place. It lets people see the past and gives tourists a unique way to learn about the culture.
Location
The town of Devanahalli is in the Indian state of Karnataka. It is in the southern part of the country, about 40 kilometers northeast of Bangalore, the capital city of Karnataka. Its pin code is 562110. Devanahalli has green fields and beautiful scenery in its surroundings. It makes the area a quiet and peaceful place to live. Both roads and trains connect the town to Karnataka's big cities and towns. People can go there and see the sights because it is easy to get to.
The Devanahalli Fort is one of the most well-known places in the area because of how important it is to history and how well-built it is. People come from other nations to see this old fort. People like to visit Devanahalli because it has a mix of history, culture, and natural beauty. It is in a good place and close to Bangalore.
Connectivity
Devanahalli Fort is easy to get to and from. Here are a few simple ways to get to the fort:
By Road: It is in the town of Devanahalli, about 40 km northeast of Bangalore, the capital city of the Indian state of Karnataka. You can drive your car or take a cab to visit the fort. Devanhalli enjoys excellent connectivity to nearby cities and towns by good roads.
Public Transportation: If you use public transportation, you can take a bus to Devanahalli. There are many buses that go to Devanahalli from Bangalore and other nearby cities. You can take a taxi or an auto-rickshaw to the fort from Devanahalli.
Guided Tours: Take a guided walk to this fort. Some tour companies offer trips to this destination, which start in Bangalore or other places and include transportation. A guide who knows a lot about the fort and can tell you interesting things about it will lead these walks.
Conclusion
In conclusion, the Devanahalli Fort in Karnataka, India, is a historical place. Past buffs and tourists should go there to see its rich past, beautiful architecture, and beautiful surroundings.
Birla Trimaya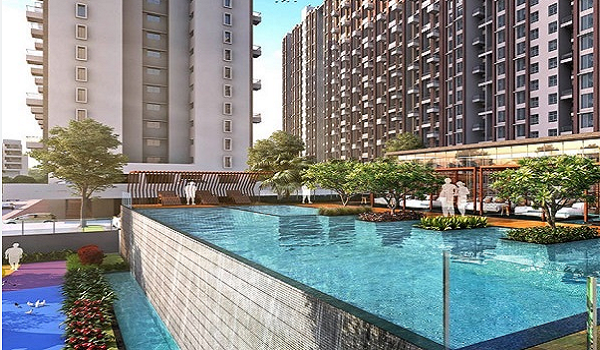 People in the city now have the chance to live their best lives at Birla Trimaya. The exclusive enclave has the best homes and amenities in lush settings. The feeling of peace in the project is beyond any other. It shows the builder's commitment to building homes of the best quality.
There are large windows, high ceilings, and open floor plans in the homes, which provide plenty of light and air. The homes have breathtaking views of the surroundings. The Birla Trimaya apartments are set out to be modern living spaces. The villas have their own garden areas and plenty of privacy. They are perfect for those looking for luxurious homes.
The enclave has over 50 amenities that meet the needs of the inhabitants. Birla Trimaya Master Plan includes an elegant clubhouse that spans 60,000 square feet. It is where people can take part in lots of fun activities. There is a swimming pool and exercise facilities here. It is also the space in the enclave that actively encourages people to meet one another.
The project has jogging, walking, and cycling trails across it. These, as well as the sports facilities in the project, encourage an active lifestyle. There are beautifully designed large gardens that give a respite from the rush of daily life. Over 80% of the enclave is set aside for open spaces.