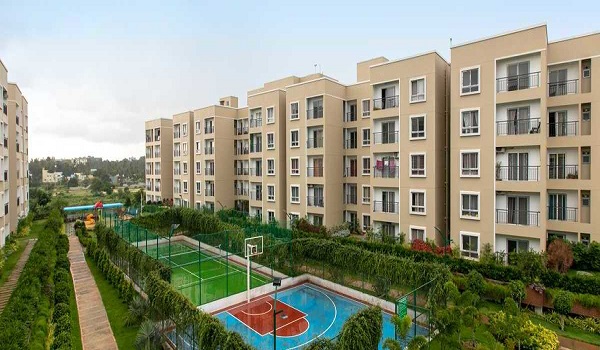 Thanisandra is a lively part of Bangalore, India, in Karnataka. It is in the Bengaluru North Taluk and is known for all the new homes and businesses built there. It has the pin code 560077. All year, the weather in Bangalore is nice and warm. Summers in the city are generally between 25°C and 35°C and are known for being mild. Its temperatures in the winter are between 15°C and 27°C.
During the rainy season, it rains in the city, making it look green. People and companies now want to move to this region and do business there. The area has different residences, such as apartments, houses, and villas with gates. It assures it is the best place for families and single people who want to live in a safe, well-connected area. It also has a lot of stores and office buildings, making it easy for people to go shopping and to work.
The area has a lot to offer, like schools, hospitals, food stores, places to have fun, and spots to get medical care. It makes living there easy and makes sure people are happy. The area is known for its parks and green spaces, which make it a great place to relax and do things outside. People living in this area can also go to nearby places like Hebbal Lake and Lumbini Gardens to have fun and unwind.
The region has changed and grown a lot over the years, and it looks like it will continue. More people and businesses will spend in the area because it is in a good spot and close to large IT parks and job centers. The locality has a bright future because its infrastructure is improving, and many projects are under construction.
Connectivity
Thanisandra is in Bangalore. It is easy to get around this part of Bangalore because it is close to major roads, public transportation, the metro, and IT hubs. The airport is also nearby. It makes it easy and attractive for citizens and visitors alike.
Road Connectivity: The area is close to or has major roads and highways that make it easy to get around. Thanisandra Main Road is a major road that passes and connects to other parts of the city. Also, it's easy to get to the Outer Ring Road (ORR), which makes it easy to get to different parts of Bangalore.
Metro Connectivity: The Namma Metro, also called the "Bangalore Metro," is a fast transit system that has grown to cover more of the city, including nearby areas. People can easily and quickly get to work daily by taking the Purple Line of the metro to the nearby Nagawara stop.
Airport Connectivity: Kempegowda International Airport (BLR) is not too far from this area, which makes it easy for people who move a lot. You can drive to the airport, and plans for better transportation should make it even easier.
Proximity to IT Hubs: This area is close to the large IT hubs Manyata Tech Park and Kirloskar Business Park. In Bangalore, these hubs offer a lot of jobs and draw professionals from a wide range of areas. It is a great place to live if you work in IT and want to be close to your office. It is easy to get to these IT parks from Thanisandra.
Conclusion
In conclusion, Thanisandra is a busy part of Bangalore with both homes and businesses. It is easy to get to, has nice weather, and is in a good place, making it appealing to homeowners and businesses. Thanisandra is still a popular and appealing place to live in Bangalore because it is growing slowly and will keep growing.
Birla Trimaya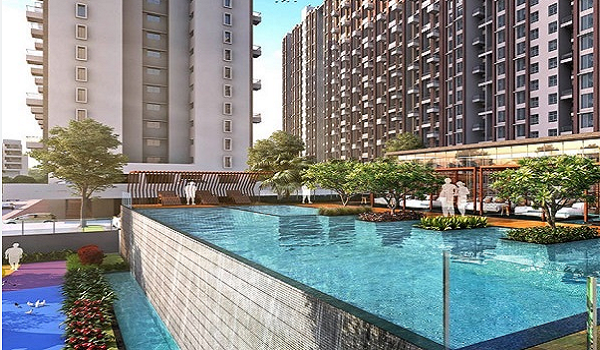 Birla Trimaya is a lavish project of homes by Birla Estates Private Limited at BK Halli Road. The enclave in the city's north has grand apartments and villas. It spread out over a lush area of 53 acres. There are 3000 homes in the brilliantly designed project, and Phase 1 has 600 units.
The homes in the enclave raise the bar for luxury living. The grand homes in the project will be ready to move into in 2027. The builder is waiting for RERA approval on it. The project is a fine example of innovation, style, and function. It is designed to give people in the city an opulent living environment.
The Birla Trimaya Master Plan is laid out to meet the different needs and desires of modern homebuyers. It has a wide range of homes, such as 1, 2, and 3-BHK apartments. The project also has duplex villas. Every home in the project is carefully planned and built to be a comfortable living space.
Birla Trimaya has superb homes in the north zone of Bangalore. The enclave has some of the most elegant and luxurious living spaces. The emphasis on well-being and comfort makes it the chosen space to live.